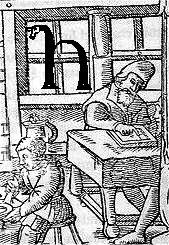 Publications

PDF Catalog and Price List Click here

"Brilliant reference books

for all the most challenging

questions of the day."

-Chip Donahue
Hutman Productions is dedicated to the liberation of important resources from decaying books locked away in reference libraries.

In order for people to create folk experiences they require information.
For singing- people need hymnals.
Hutman Productions gathers information and places it on web pages and into publications where it can once again be used to inform, and create folk experiences.
Our goal is to promote the active use in folk experiences of the information we publish. We have helped to inform countless weddings, wakes, and celebrations. We have put ancient crafts back into the hands of children. We have given songs to the song less. We have provided delight and wonder to thousands via folklore, folk music and folk tale. We have made this information freely accessible. We could not provide these services were it not for our growing library of publications. Take a moment to look them over. We hope that you too can use them as primary resources to inform the folk experiences of your life.
All Publications Available on Kindle!
We take PayPal!

For our main bookstore
click here
Thank you for supporting us!
Short Title Catalog-
For longer entry catalogs and price list click here
1. Teatime Cookbook Click Here
2.NEW!! Irish Wedding and Irish Wake Click Here
4. Guy Fawkes/ Bonfire Songs and Chants Click Here
5. Brigid of the Gael Click Here

6. Samhain Saint Brigid of Kildare and Saint Patrick, A Triad of Essential Irish Celebrations click here
7. Do the Wassail! Click Here
8. Tommy Armstrong Songs Click Here
9. Bavarian Oktoberfest Songs Click Here
10. Prayers from American History Click Here
11. The Book of Wassail Click Here
12. St. Stephen and The Wren Click Here
13. Travels with Charlie and Mrs. Helen Click Here
14 Charlie and Miss Helen Linthicum Click Here
15. Celebrating St. Martin's Click Here
16. Newcastle Eccentrics and Folk Music Click Here
17. The Book of Guy Fawkes Day and its Bonfire Night Click Here
18. They Dared to Write Of OLD CHRISTMAS An
Exploration of the Christmas Spirit...,ISBN:
978-0-9854486-7-7 Click Here
19. Story Cards-5 Minute Stories of Ireland Click Here
20. Wassail Cards Click Here
2 1. Guy Fawkes Cards Click Here
For longer descriptions in our bookstore
Click here
We are always looking for opportunities to display our books. If you have a venue for book sales please let us know.
Click here to e.mail us.

MailingAddress:
Hutman Productions
P.O. 268 Linthicum, Md. 21090, U.S.A.
For e.mail
click here
For Location:
click here
-Our Reference web pages are offered free of charge because
you help-
click to help
To return to the
main page
click here