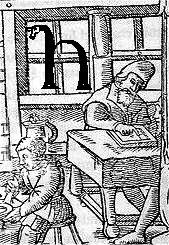 Hutman Productions Publications

P R E S E N T S
The Very Best Guides to Traditional Culture And History



Not Just a "good read" but Important Pathways to a better life through ancient cultural practices.

Each sale helps us to maintain our informational web pages.
We need your help!


Mail Order Catalog
1. Conrad Bladey's Teatime Companion- ISBN 0-9702386-2-2, The Best Irish Teatime guide on the market. Traditional recipes only with guides to techniques, cheeses, savories, jams and marmalades.Click here


2.Posadh and Bainis- ISBN 0-9702386-3.0, Your Guide to the Perfect Irish Wedding Click here


3. The Wake Which Knows No Sleeping- ISBN 0-9702386-4-9, Going out In The Tradition-Our Guide to the Traditional Irish Wake Click here


4. Bonfire Prayers, Customs, Recipes, Songs and Chants for Guy Fawkes Day- ISBN09702386-6-5, The only complete collection of this material ever published. Click here

5. Brigid of the Gael- ISBN9780970238696, March 2009 2nd Edition. Better binding, many more sources and available in PDF On disk! The Most Extensive reference work on the saint and her related folklore and crafts. Learn about one of the most important Irish Saints and another great day for the Irish- February1 Click here

6.The Good Saint Brigid- ISBN 0-9702386-1-4 No child should be without the knowledge of this important Irish Saint. Includes the famous Saint's tales as well as essential information and instructions for celebrating February 1 Click here

7.The Irish Customs, Crafts and Recipes of November Night or Samhain or Halloween- ISBN 0-9702386-5-7- This is an essential manual for anyone wishing to discover and maintain the old Irish customs - I wouldn't go out on Halloween without it! Click Here

8. Do the Wassail! -ISBN 0970238673, All you need to know to do a grand Wassail celebration-recipes, songs, traditions, drinks,mummers play and the history of the celebration Nothing else like this source available.Click Here

9.A Beuk of the Sangs of Tommy Armstrong The Pitman's Poet- ISBN 0-9702386-8-1,
All of the songs and recitations of Tommy Armstrong. Great songs for kids as well as songs commemorating strikes and disasters. Armstrong brings to life the world of the 19th century miner of the North East of England. Click Here


10.Traditional Bavarian Oktoberfest Songs- ISBN9780983357322, This booklet or hymnal of Oktoberfest Songs is designed to help those interested in the customs of Oktoberfest to renew the famous songs and customs. Those new to the culture and language need a guide to get them started. With this songbook newcomers can join in. Singers can learn the songs or polish them for better performances. Sold at no profit for the advancement of the culture. Click Here


11.Prayers from American History -A Prayer book for use in American History Classrooms which provides prayers for daily devotion appropriate for the teaching of U.S.History. Sold at Cost, Click Here

12. St. Stephen and The Wren-ISBN9780983357315, How and why do the Irish Celebrate St. Stephen's Day December 26 ? Rediscover Your Heritage-Feed Your Roots -Ancient Celtic Traditions-The Wren Boys and their Processions·The Life and Tales of Saint Stephen Proto Martyr-Traditional Songs -Poetry and Literature -A St. Stephen's Day Mummers Play-Folklore of the Wren: The King of all Birds Learn how to Celebrate St. Stephen's Day· Recipes for your Celebration -Crafts for the Children You will no longer think about Wrens in the same way again! Click Here

13. Travels with Charlie and Mrs. Helen- A guidebook to objects and places associated with these two famous Linthicums. Illustrated. Biography of Helen and Charles included. Great for learning about history. Click Here

14. Charlie and Miss Helen Linthicum Maryland Patriots of the Gilded Age Volumes I and II - (Volumes not available separately) Conrad Bladey Hutman Productions, 2009. Two Volumes- Vol. 1. (ISBN9780983357339) 181 Pages Vol.2. (ISBN9780983357346) 166 Pages. Many Illustrations. Available in print and PDF formats. . First ever primary reference work on John Charles and Helen A. Linthicum. Click Here


15. Celebrating St. Martin's Day November 11, In Germany- ISBN9780983357308Conrad Bladey, Hutman Productions, 2010. 139 Pages, Illustrated. A Guide to the Celebrations including folklore, the Saint's Life, Recipes, Songs, Instructions for making lanterns. Click Here

16. The Book Of Wassail- Five volume reference on Wassail Customs: Folklore, Literature, Music and Dance, Food and Drink Recipes, Bibliography. Nothing like it has ever been published. Click Here


17. An Introduction To Eccentrics and the Folk Music of Newcastle Upon Tyne By Conrad Bladey ISBN 978-0-9854486-0-8 click here

18. NEW! The Book of Guy Fawkes Day and its Bonfire Night, Multiple Volumes click here





To return to the top of the page click here


Questions? Send us an e.mail- cbladey@verizon.net

Click Here

Publication Sales support our growing library of Reference Web Pages that provide assistance freely to thousands of people each year.

Thank you for helping us with this important service.